"The Mary D. Bradford Class of '61 Scholarship Selection Committee made up of Bill Whyte, Buzz Englund, Sandi Paulick and Jim Pierce would like to introduce you to the recipients of our first scholarships. We had 19 outstanding applicants and feel the following students we selected are very deserving of the recognition, and a $1500 scholarship to help them begin their college education."

Lindsey Orthmann
Lindsey plans to attend University of Wisconsin-Milwaukee hasn't selected her major yet, but indicated a keen interest in Political Science. She was active in soccer, Student Government, yearbook, and was a member of the National Honor Society. She also is an active volunteer in her community, and still finds time to work part time at J.C. Penney. Lindsey is an excellent student, and ranks in the top 10 in her graduating class. We wish Lindsey good luck as she begins her college career.

Sonja Katt
Sonja Katt plans to attend Carthage College in the fall and study Biology and Pre-Medicine. She was very active at Bradford participating in four sports, music, art, Vice President of National Honor Society and Student Government. Sonja was influenced in her career choice when a soccer injury resulted in surgery, recovery and rehabilitation. Sonja also enjoys volunteering at variety of community organizations, and works part-time. She ranked 5th in her class of 424 students, and we are pleased to award her this scholarship.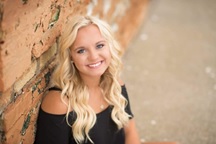 Cassandra Millard
Cassandra plans to attend Carthage College and will enroll in Elementary Education. She enjoys volunteering with the Big Sister/Little Sister program with the CYC Raiders Cheerleading Team, and serves as the lead teacher at the Kid's Castle After School Program. These activities with younger children were a major influence in Cassandra selecting Elementary Education as her major. She was active with cheerleading, dance, the yearbook and Student Government. She is an excellent student and took many honors classes. We are pleased to support her career goals in education.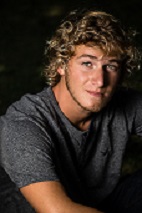 Cooper Scarmardo
Cooper plans to attend the University of Wisconsin-Madison an indicated an interest in chemistry or pharmaceutical chemistry. Cooper excelled on the Swim Team, where he qualified for state competition several times, and holds several swim records at the Indian Trail Pool. He is also an accomplished musician, and has received the highest ranking in both Percussion and Wind Ensembles. At Bradford he has taken numerous Honors classes, and ranks in the upper 10% of his class. We are pleased to award one of our first Bradford Class of '61 Scholarships to Cooper.
The committee would like to thank all class members who helped make these scholarships a reality, and look forward to recognizing another group of students in the spring of 2018. Anyone still interested in making contributions to our fund, can make contributions or checks out to the Kenosha Community Foundation, and forward them to Sandi. Thanks again for your support."
Click the link above to listen to music