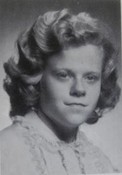 Marilyn Ann Kilmer
1943 - 2016
Marilyn Ann Kilmer, 72, a resident of Kenosha, died Monday, Feb. 22, 2016, at the Hospice Alliance House in Pleasant Prairie.
Marilyn was born in Bristol, Wis., on June 6, 1943, to Rueben and Mildred (Bufton) Witt. The family moved to Kenosha where she attended Dublin Grade School and then graduated from Bradford High School. Marilyn worked for Abbott Labs until she became a stay at home mom. She returned to the work force as a medical transcriptionist for United Hospital System and she retired in 2012.
Marilyn enjoyed traveling, gardening and those "Casino Runs." She loved the Green Bay Packers, country music, Elvis and being near the Mississippi River.
Marilyn is survived by her three sons, Brian (Tami) Kilmer of Somers, Brent Kilmer of Kenosha, Blake (Pamela Anderson) Kilmer of Caledonia; and by her grandchildren Jessica and Jennifer Kilmer of Somers and Shane Ryan of Madison. She is further survived by her three sisters, Cheryl (DuWayne McCrossen) Jackson of Coloma, Ruby (Allen) Zuehlke of Coloma and Wanda (Lee Pugh) Witt of Westfield; and by her four brothers, Ronnie (Rita) Witt of Kenosha, Dale Witt of Pleasant Prairie, Wyatt (Reneé) Witt of Pleasant Prairie and Keith (Marla) Witt of Kenosha. In addition, she is survived by her special uncle Harlan (Marybeth) Witt of Holmen; her best friend Amy Ricard of Pleasant Prairie ; and also by many nieces, nephews and extended family members.