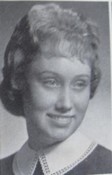 Bonita J. "Bonnie" Heyns
Sept. 4, 1943 - Feb. 28, 2022
KENOSHA - Bonita J. "Bonnie" Heyns, age 78, of Kenosha, passed away on Monday, February 28, 2022.
She was born in Milwaukee, WI on September 4, 1943, the daughter of the late Herbert and Jean (nee Hille) Kley.
On October 21, 1961, in Las Vegas, NV, she was united in marriage to William N. Heyns. They enjoyed many happy hours boating on their Chris Craft. Sadly, Bill preceded her in death on September 14, 2011.
Bonnie was employed as a Nurse with Kenosha Memorial Hospital for over 40 years and had also been employed with Lincoln Lutheran and Westview Nursing Homes in Racine.
Her joy in life was found spending time with her dogs, especially her Scottish Terriors (all named Dewey). She also enjoyed her yard work, and "nights on the town".
She is survived by her many friends and their families, including: Donna Rasch and Isiah Glass, Kathy and Cliff Anderson, Jean VanCaster; and her loving canine companion, Kody.
Funeral services will be held on Tuesday, March 8, 2022, at 11:00 a.m. at the Draeger Langendorf Funeral Home. A visitation will be held from 10:00 a.m. until the time of the service. Private interment will take place in Southern WI Memorial Veterans Cemetery.
Draeger-Langendorf Funeral Home & Crematory
4600 County Line Rd., Mount Pleasant, WI 552-9000
William J. Althaus - Associate